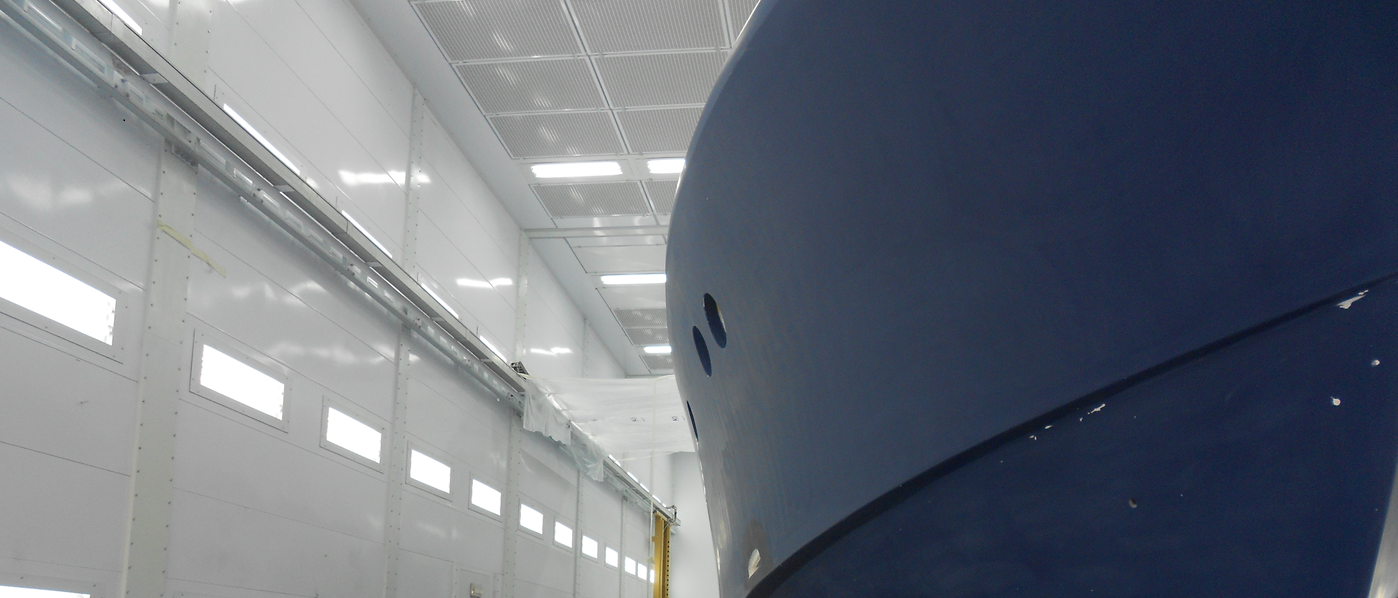 Epoxy application
Epoxy treatment with stuccoused as ajoint filler or a finish coat
The epoxy application is a treatment that can be used against boat's corrosion. Epoxy can be applied to protect both the interiors and the hull and the superstructure.
It is a strong material mixed with stucco used as a joint filler or a finish coat.
The epoxy application offers an alternative to the gelcoat and it contributes to the reduction of emissions and weight.
Actually, when it comes to price cost margin, any detail is important. The ease of repair and the quick drying contribute to reduce the time and cost of the treatment; moreover, they also allow a rapid access to the internal areas so the team responsible of the set up can start working. The treatment is fulfilled with products from AkzoNobel company, a worldwide leader in paints and varnishes, and also one of the main producers of specialty chemicals.